located in the historic bowery neighborhood, lower east side manhattan, sister city is the latest accommodation facility by atelier ace, the in-house creative team behind american boutique hotel chain, ace hotel. with a focus on the intersection where efficiency meets beauty, the hotel offers 200 intimate rooms, a ground-floor restaurant, and a rooftop bar right on bowery street, all of which have been designed according to 'the philosophy of less, but better'.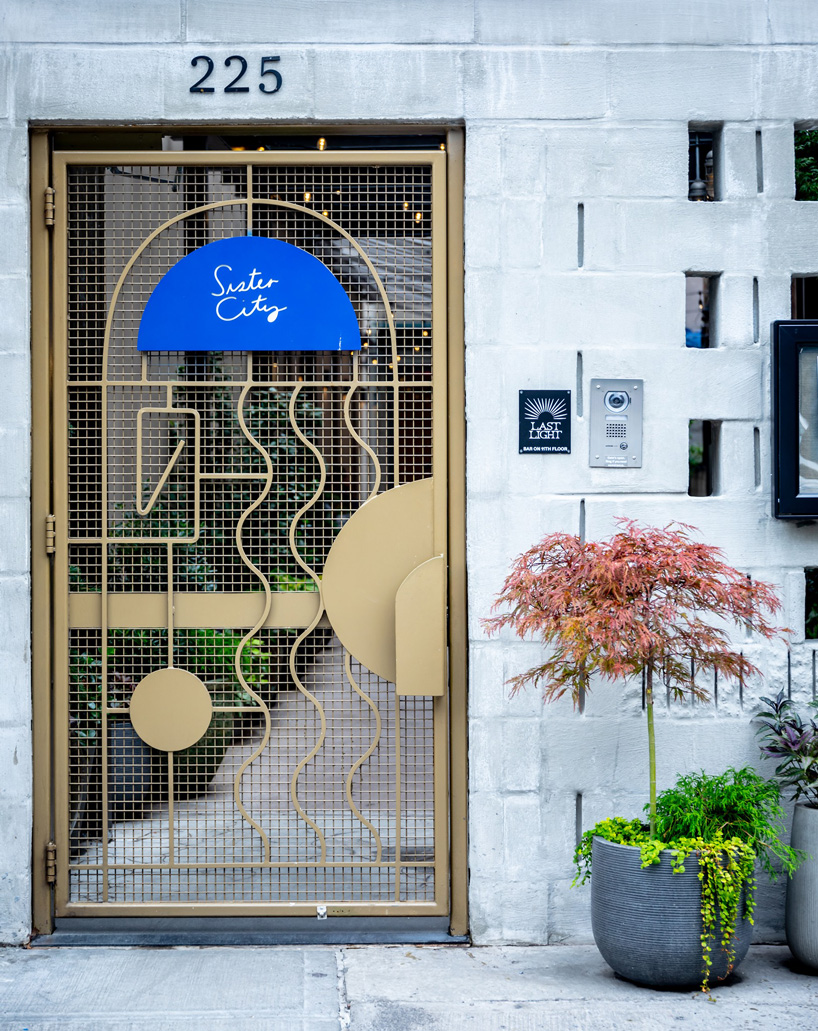 free from excess decoration, sister city takes its cues from the functional perfection of finnish saunas, japanese bento boxes, rock-cut cliff dwellings of prehistory, and john cage's 4'33" composition, according to atelier ace. designed to cater to the needs of today's traveler, while considering aesthetic sustenance and human connection, the hotel consists of floret, a ground-floor restaurant open all day; last light, the rooftop bar for drinks and snacks with views of new york city; the lobby, equipped with self-check-in kiosks and lounge areas; and 200 intimate, efficient rooms of different types.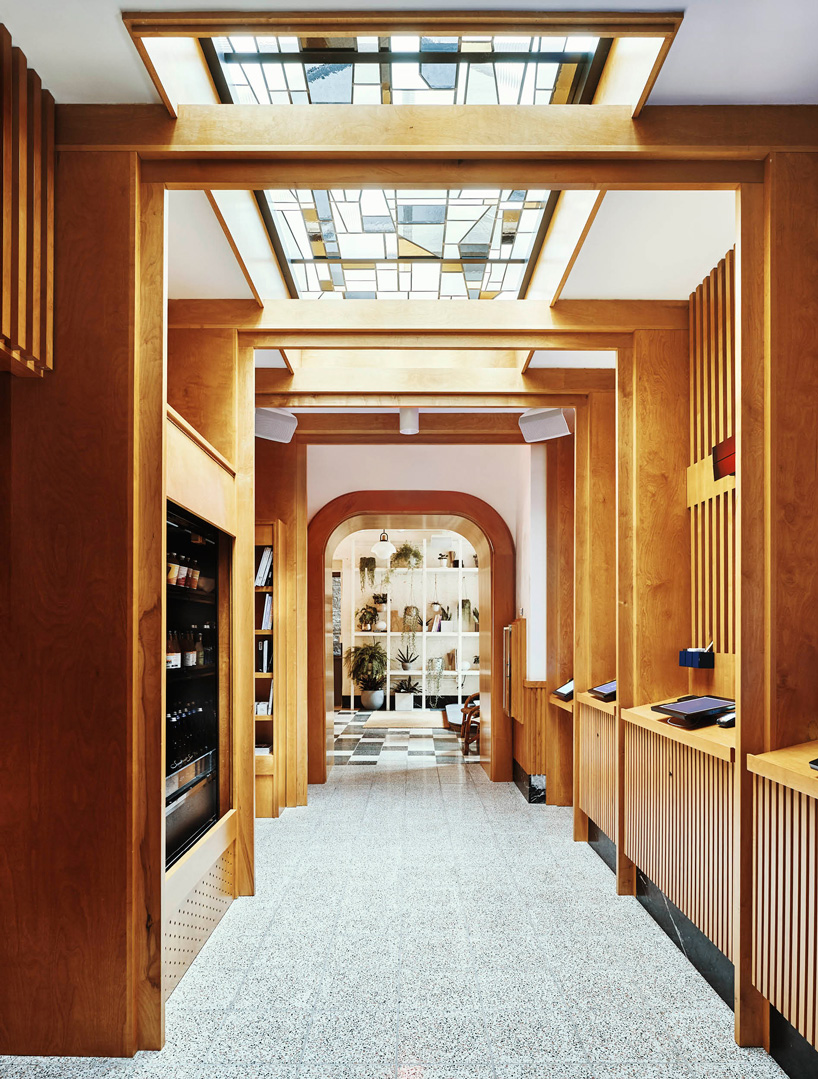 an eclectic mix of mid-century furniture pieces, honey-colored wood elements, a stained glass ceiling and tiled floors compose the hotel's communal areas. inside the rooms, the original brick façade of the building meets italian cherry-wood built-ins and modular furniture as well as terrazzo details, to create an intimate, clean and functional atmosphere for guests.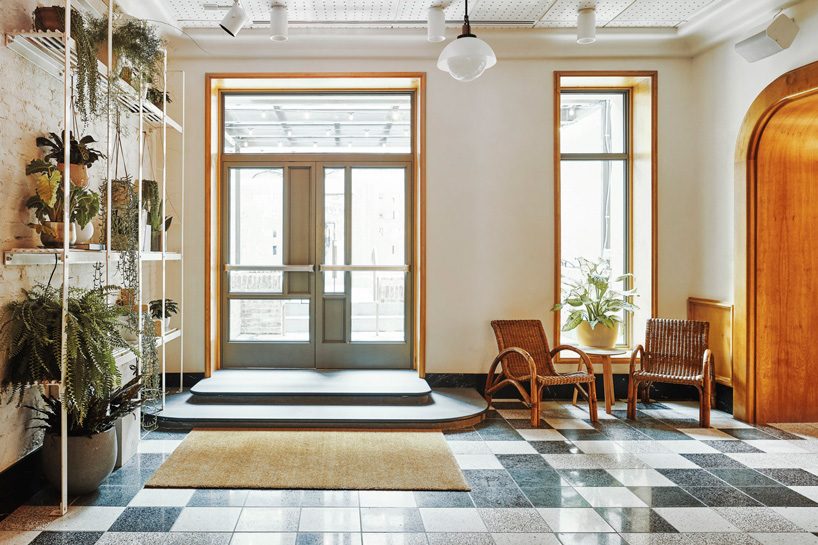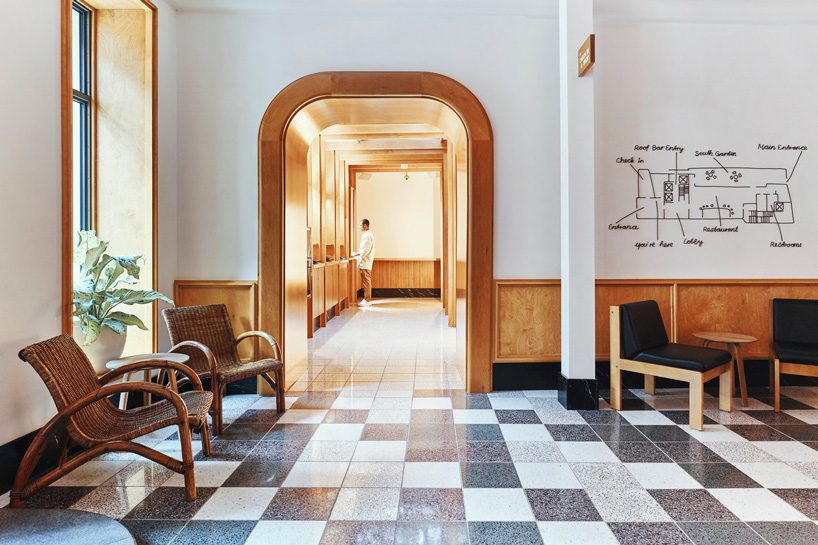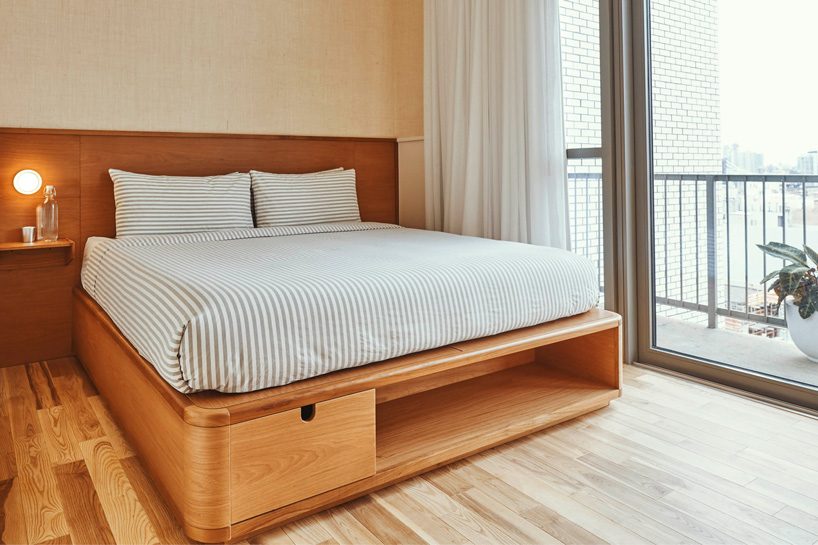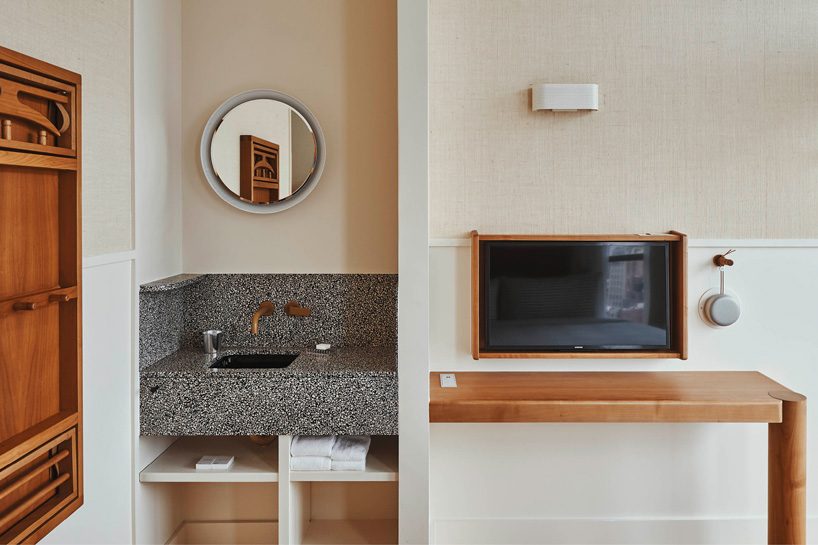 reblogged from designboom