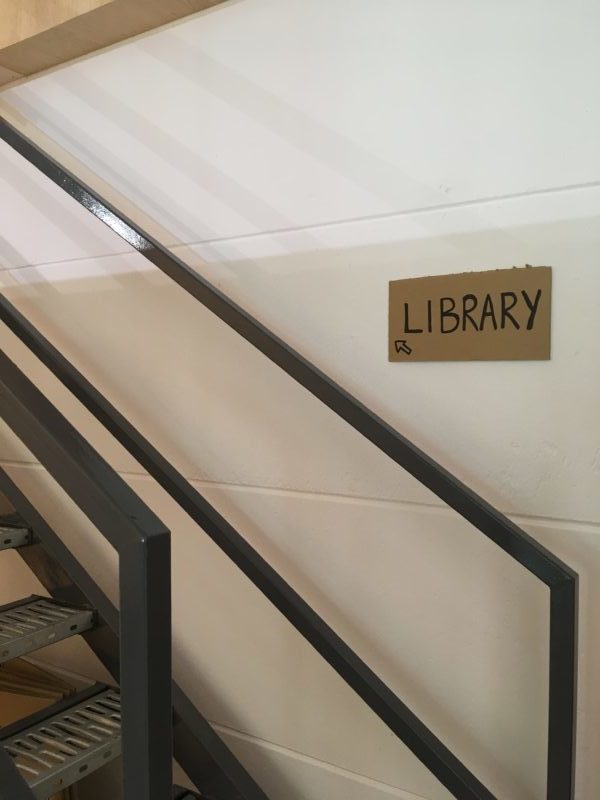 Ah yes don't get too excited about our library yet there's almost nothing much to see here. We've got a new floating library (yes, with steps up) after the renovation we did, and while it's still a work in progress, here it is!
Thought it would be nice to make some handmade signs to encourage a creative environment, just a start. Still a work in progress, WORK IN PROGRESS. May be running out of ideas, please help. Also, there are some articles on sample libraries that we found interesting.
We found that Millennials (ages 22 to 37 at the time of writing) start their building material search online. It's only once they identify a few products that they're interested in that they go to the library to look for physical samples, samples that may or may not fulfill the digital promises. Those ages 38 and up, often do the exact opposite. They go to a library to find solutions for a project first; then, once they've identified the products that they're interested in, they go online to find more information.

x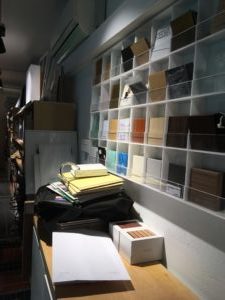 A quick survey around the studio has evidently shown that going online first is the preferred option, because going to the library without any ideas in mind beforehand has always proved to take a longer time. I guess with the Internet that's so easily accessible, that would naturally be our first reflex action for anything.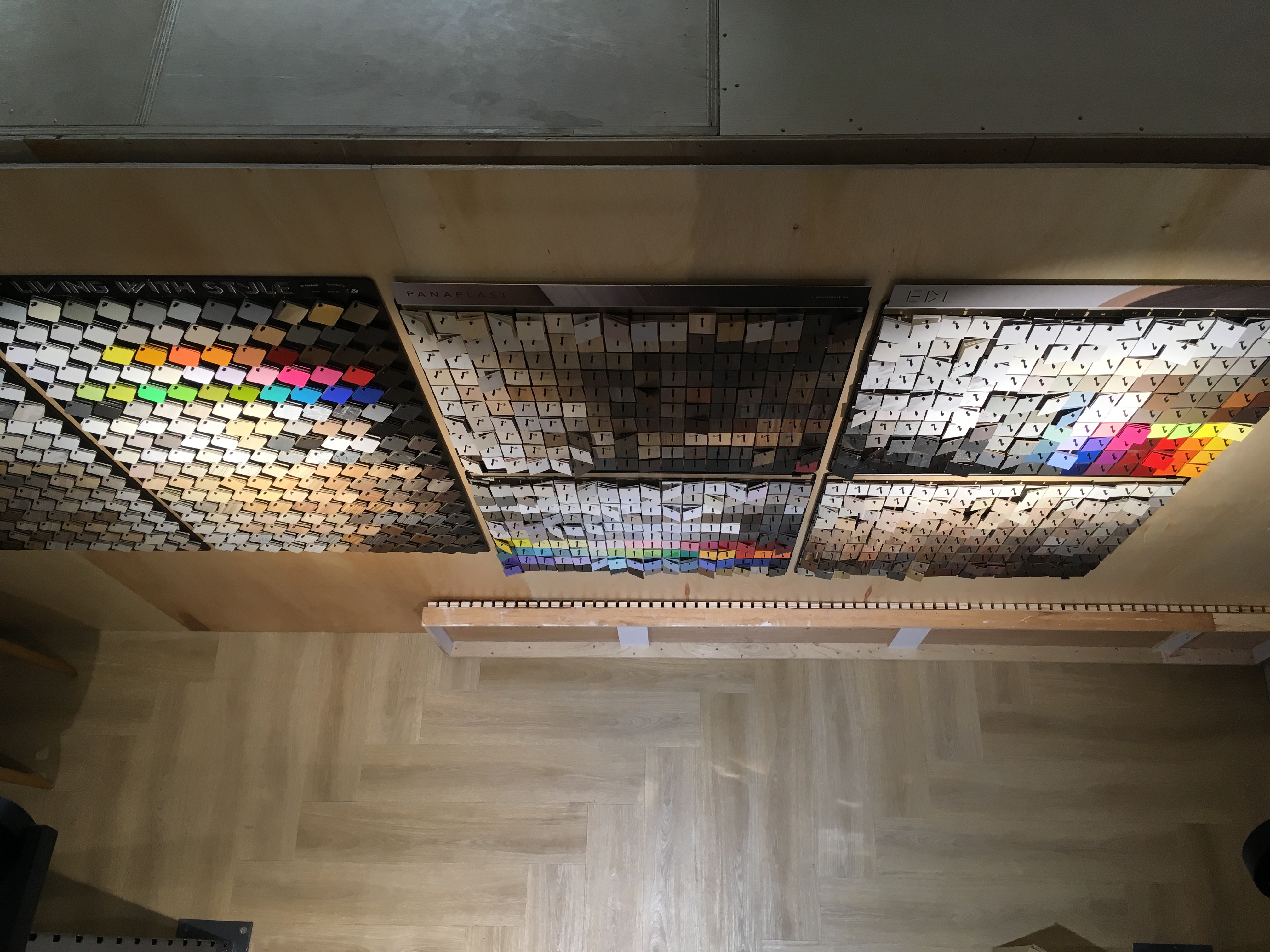 Well, will definitely update on our ongoing work on the library. Ta-ta!
If you've not seen our post on tips on organising a material library, here!