Material Library in Interior Design firms
Not many interior design firms have a full-time librarian to upkeep their material libraries, and it must be a consistent effort to keep it easily accessible and organized. We're going to implement a new management of the material library and I've been doing some searching for some tips we can use. Thought I might share.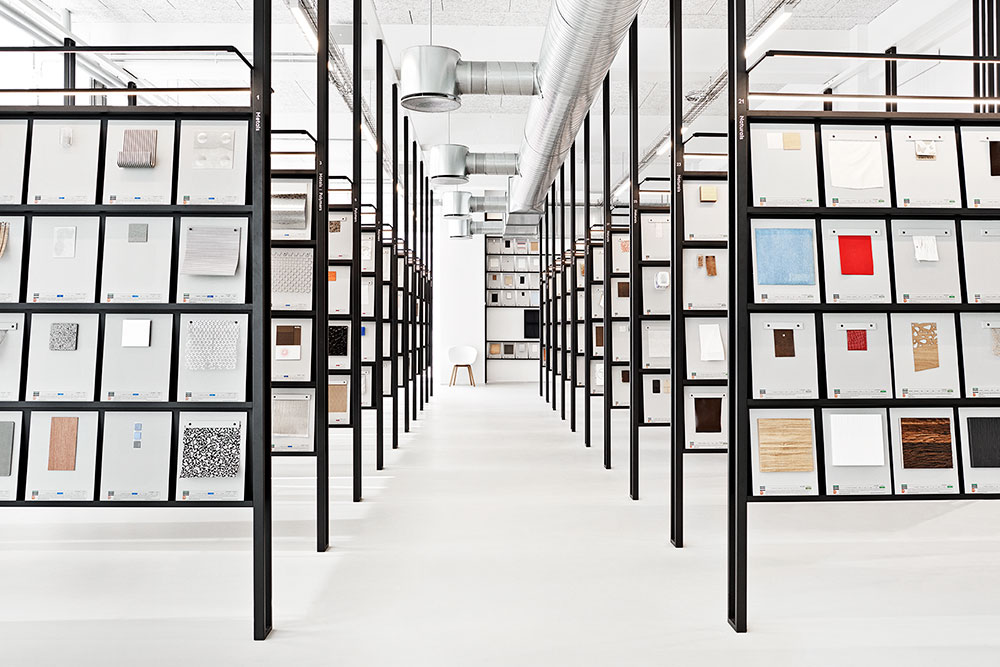 Set your library up like a retail environment
That means all samples are accessible and everything is clearly marked with signage. I don't like to store individual boxes of samples; box lids only keep designers from looking inside the box, and I prefer to group all of the same materials together, apples to apples, for the best experience.
A new product display can entice and inspire visitors
Since most libraries are not managed by someone full-time, showcasing samples can be a serendipitous path towards design innovation. Every resource library, regardless of size, should inspire the people using it to make great spaces.
Group materials ergonomically by application and association
This may sound like a no-brainer, but I can't tell you how many libraries I have seen that have had 12×12 stone samples on a high shelf and wood flooring stored in three separate sections of the library for no reason.
Include a sample return box
This may sound like another no-brainer, but it is surprising how many design firms do not have a system to re-integrate samples into their library. Each resource library is an ecosystem, and the sample return is both the end and the beginning of that system. It is also a great way for the librarian to get to know what materials the firm is currently evaluating. (I especially like this. Like a drop-off at the public library.)