"Going green" seems to be an almost involuntary thought for some right now, with the minority consisting of people like Donald Trump (who thinks that climate change is a hoax). How can we be conscious of our social responsibility and also focus on design at the same time? Stephen Shoup did it beautifully, his creative re-use is a great model. To work with something existing will always be a challenge.
"Perhaps the most successful aspect of turning this into a place to live and an office rather than just have this shop space was moving it towards real indoor-outdoor living," -Shoup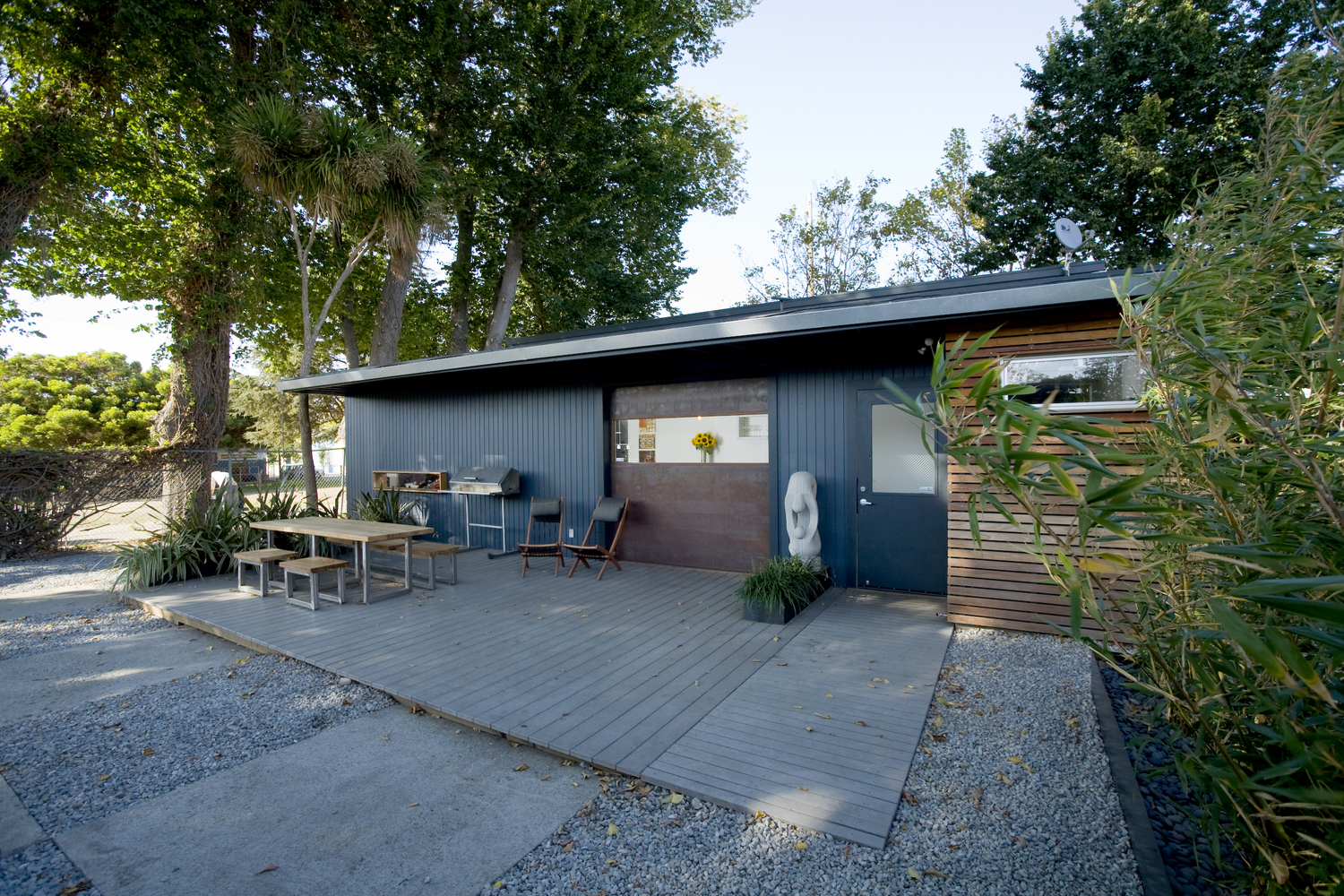 "One of the challenges in green building is to not only minimize water use but minimize what is getting into our storm drains." -Shoup
In his best efforts, Shoup incorporated reclaimed, non-toxic and sustainably-sourced materials and installed a solar thermal system that services both the residential hot water and hydronic radiant heating throughout.
It is certainly fascinating and heartwarming to see people exerting efforts to go green with their man-made environments. It's also up to us to choose to be socially responsible, and to work together to keep our homes and offices environmentally viable.
"In the kitchen and dining area, Shoup used ipe wood and installed an energy-efficient hydronic radiant heating system in the concrete floor. "There's a minimalism that drives the basic design gestures," notes Shoup. "I tried to temper that with a complementary materials.""

photos by building Lab inc.
Similarly, we did a design for the RICOH office that has earned them the Gold Green Mark in 2012, a prestigious award offered to some of the most eco-friendly offices in Singapore. The office is decorated using paints and wallpapers which feature low VOC (Volatile Organic Compounds) levels, thus maximizing our efforts to make the space as environmentally friendly as we can. The low VOC paints also can improve indoor air quality. (View photos of the RICOH office here)
Going green is a conscious effort, a part we should play in sustaining our planet.
like us on facebook  follow us on instagram  follow us on twitter